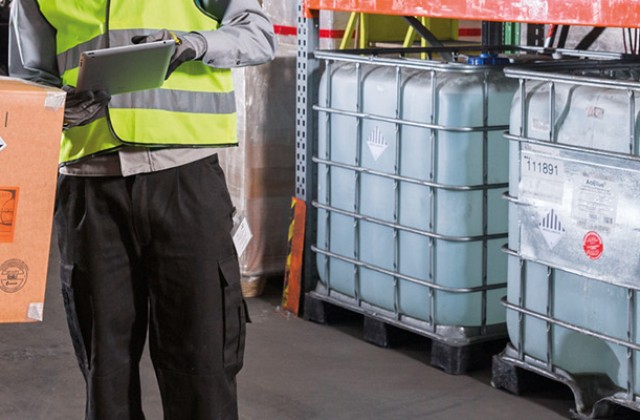 DEKRA has broad knowledge
HSE, health, safety, environment and process safety area
ATEX - Atmosphere Explosible
ATEX - classification of potentially explosive areas and CE marking of equipment.
Years of experience from the HSE, health, safety, environment and process safety area have enabled DEKRA to develop a broad knowledge. This makes it possible for us today to support our customers at every phase of an HSE project. Through local representation in many countries, DEKRA can be your companion and help you guarantee security, safety and quality.
ATEX is about risk assessment and classification of potentially explosive areas (1999/92/EC), but also what protective measures may be needed. ATEX is also about CE marking of equipment that is adapted for classified areas (94/9/EG). In Sweden, ATEX is regulated through AFS 2003:3 and SRVFS 2004:7 where it is the employer who bears the responsibility. Whoever is the manufacturer is responsible for the CE marking through AFS 1995:5 and ELSÄK-FS 1995:6.
What is meant by an explosive environment according to ATEX?
An explosive atmosphere is defined as a mixture of combustible substances in the form of gas, vapor, mist or combustible dust with air under atmospheric conditions in which the combustion after ignition spreads throughout the unburned mixture.
Many times, however, it is practically impracticable to prevent the creation of an explosive atmosphere or to eliminate all sources of ignition. Equipment that has some kind of inherent ignition source and that must be installed in a classified zone applies the rules for CE according to ATEX (electric sparks, arcs, hot surfaces, mechanically generated sparks, static electricity are examples of ignition sources).
The requirements that are set are that the equipment in question must be safe in an explosive environment and are aimed at manufacturers and importers to the EU. It is thus manufacturers and importers to the EU area who must ensure that the equipment, through type control or unit control, meets the requirements for safe equipment.
DEKRA Industrial AB
Gamlestadsvägen 2
41502 Göteborg