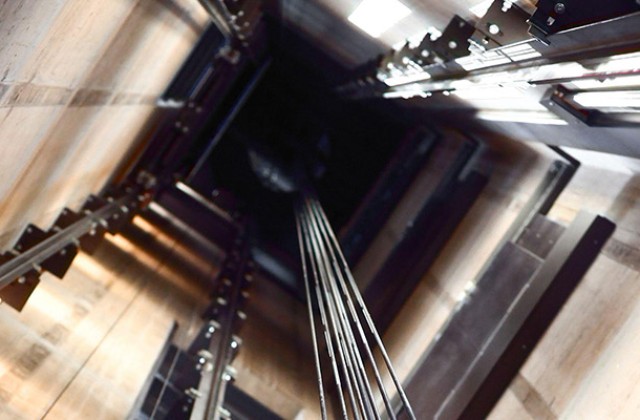 Platform lifts and stair lifts
Low-speed lifts have a maximum speed of 0.15m/s
Low-speed elevators
DEKRA expanded its business by acquiring SLP Hiss och Lyftbesiktning AB on 1 November 2021. Requests for booking an inspection of low-speed lifts for maintenance companies are made via the form below.
What is a low-speed elevator?
Lifts with a maximum speed of 0.15m/s and manufactured according to the Machinery Directive are called low-speed lifts because they have a maximum speed of 0.15m/s. A low-speed lift is divided into two different groups. Platform lifts and stair lifts.
A platform lift is a lift that runs vertically with a platform. Platform lifts are widely used in both public buildings and private homes. These lifts do not require much space for installation. These include A and B elevators.
A stair lift is a lift that must follow a staircase and can be located both indoors and outdoors. Stairlifts are often used for housing adaptations. An example could be when a wheelchair user has difficulty moving with the wheelchair due to a difference in level. To make everyday life easier, there are stair lifts with a platform where a wheelchair can ride along. If an indoor staircase makes everyday life difficult for people with disabilities, there are also stair lifts designed for seated people without wheelchairs.
Use the link to read more about the housing adaptation grant on the Swedish National Board of Housing, Building and Planning's website.
What should you as a property owner consider?
As a property owner, you are responsible for keeping the lift in good condition. It is therefore important that you ensure that the lift is serviced and inspected at the required intervals. If deficiencies are discovered during the inspection, the property owner is responsible for shutting down the lift and is liable in the event of an accident. The property owner is also always obliged to report accidents and incidents to the building committee in the municipality.
Regular inspections must be carried out in good time.
The person who owns or is otherwise responsible for the device must ensure that the inspection can be started no later than 2 months before and completed before the end of the current inspection interval. However, inspection may begin no earlier than 6 months before the end of the current inspection interval.
How often a low-speed elevator should be inspected is determined by the inspection interval. For stairlifts and platform lifts serving only 1-2 dwellings, the interval is 2 years. For platform lifts in a public environment, the interval is 1 year.
For maintenance companies
Order of inspection
Fill out the form and we will get back to you.
Contact us regarding Low-speed elevators:
DEKRA Industrial AB
Gamlestadsvägen 2
41502 Göteborg