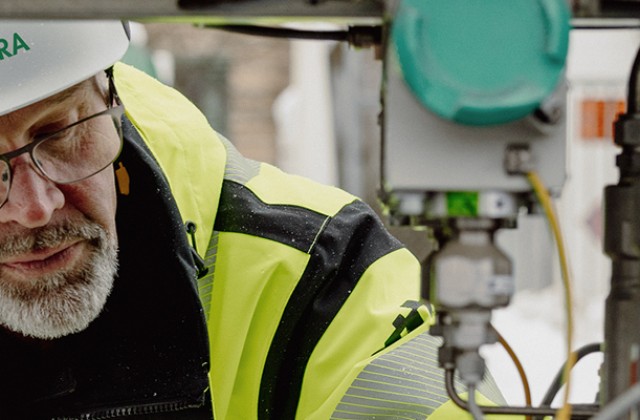 Global partner for a safe world
DEKRA Industrial
A Company group with safety in focus
DEKRA Industrial offer technical control for increased personal and operational safety. With commitment and innovative thinking, we create services at the best value for each customer.
Safety has been DEKRA's statutory mission since 1925. It is one of the world's top 5 leading testing and certification companies. With innovative services, DEKRA contributes to increased safety on the road, at work and at home. DEKRA has 8 business areas: Vehicle Inspection, Claims & Expertise, Product Testing, Industrial Inspections, Consulting, Audits, Training and Temp Work, and can thereby guarantee safety and serve customers on all continents in 60 countries.
DEKRA Industrial AB
Vision:
Global partner for a safe world
Business idea:
We offer technical control for increased personal and operational safety. With commitment and innovative thinking, we create services at the best value for each customer.
Keywords:
Security, service, entrepreneurship, collaboration and integrity
Quality Policy:
Every employee at all levels must constantly work to,
all services are performed with the right competence and attitude in accordance with the requirements

behave and communicate in a way that creates trust and added value with our customers

equivalence in completed assessments is achieved

act on signals from colleagues, customers and the outside world that can improve and develop our business
Through this policy, DEKRA Industrial AB intends to achieve the greatest possible customer benefit.
Policy - Independence, Impartiality and Confidentiality:
We at DEKRA carry out technical checks with the intention of ensuring personal safety and property values. It is of utmost importance that these services are performed with absolute integrity and in an impartial manner. Through our assignments and the actions of our employees, we must maintain and show the outside world a high level of credibility in our third-party position.
Environmental Policy:
The business must be based on a holistic view of the environment. This means that we must:
work to ensure that all employees have a sense of responsibility for the environment

in daily work, economize on natural resources and prevent pollution

work to ensure that the results of our work lead to development that is sustainable for the environment

work towards continuous improvements for our environmental impact
We must continuously work for a better environment and follow applicable environmental legislation as a minimum level. We must always show openness in environmental matters and be responsive to changes in the outside world.
Work environment policy:
We work with assignments from business and administration in Sweden and abroad. In this work, the employees are the most important resource. We want to be one of Sweden's best workplaces by having a very good work environment where the employees thrive, develop and feel good both physically and mentally.
We must ensure that employees are not exposed to health risks in their work. This must take place, among other things, through systematic work environment work, risk assessment and through agreements with customers on how work environment issues are to be handled when working in the customer's facility.
We must comply with applicable legislation and other requirements that our business is affected by, and by working actively and systematically with issues related to the work environment, we must increase the job satisfaction of employees, reduce or at least maintain the low level of sick leave and ensure that accidents are avoided. In doing so, we must continuously improve the quality of both our work environment and our services and be committed, professional and available to our customers.
DEKRA Industrial AB
Gamlestadsvägen 2
41502 Göteborg