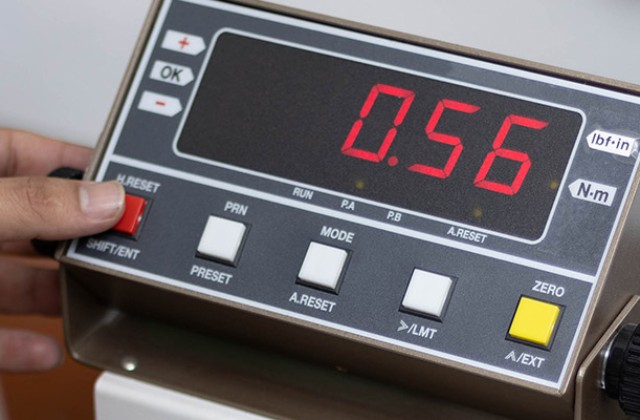 The equipment should be continuously checked and calibrated
Inspection and calibration of workshop equipment
In order to perform professional work, it is important that the equipment is continuously checked and calibrated. Without perfect tools, no perfect service.
DEKRA visits the workshop and performs on-site inspection and calibration. DEKRA is accredited according to 17025.
This gives the workshop a cost-effective inspection and saves valuable time. It also reduces the risk of unnecessary and expensive customer complaints. Satisfied and confident vehicle mechanics are then a bonus.
Minimize complaints and liability risk by optimizing service quality.

Fulfil external qualification requirements, e.g. from certification bodies, vehicle manufacturers/importers.

Fulfilment of requirements from tool manufacturers regarding warranty, product reliability/safety etc.

We test on site, where your equipment is - in your workshop. You don't have to send it away.

DEKRA calibration is developed together with car repair shops according to their needs.

Your staff work with increased security and trust. Provides customer satisfaction and profitability.
Accredited Calibration
We are an accredited laboratory and approved by SWEDAC in the following areas:
Light setting stations, Light setting units, AC - Scales, AC - Reference manometer, Diesel capacity meter, Exhaust gas meter, Brake tester with associated Pressure tester, Leak detector for methane gas and Deceleration meter.
We calibrate and check the following equipment:
Torque wrenches

*Scales for AC

*Diesel test instruments

Wheel balancing machines

*Light setting units

*Light setting centres

Micrometers

Vernier callipers

Indicator clocks

Tyre pressure gauges

Wheel measuring equipment

Lifts for wheel measurement.

*Manometer

Oil fillers

Multimeters

*Exhaust gas analyser

*Bromine tester

*Methane gas leak detector

Pressure testers

Glycol testers

*Deceleration meter
For VW auto repair shops we also perform calibration of diagnostic instruments and other electronic equipment.
Contact form for DEKRA Calibration
Contact us via the form below for questions about calibration.
DEKRA Quality Management AB
Fältmätargatan 15
721 35 VÄSTERÅS