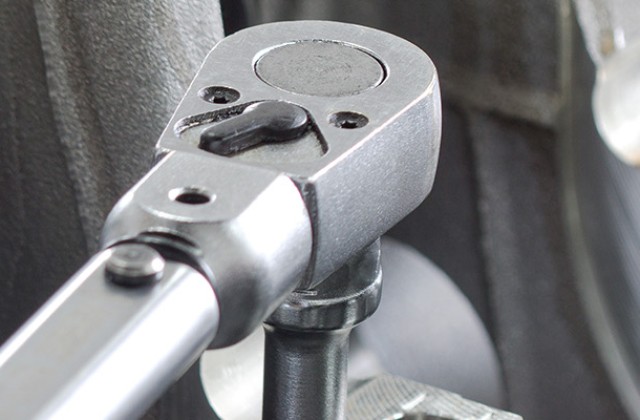 In our customer portal you have access to your calibration certificates
Calibration of torque wrenches
Do you need help with calibration?
All torque wrenches, whether digital or analogue, need to be calibrated at least at an interval of 12 months or 5000 cycles/click (whichever comes first) with a tolerance of ±4% - ±6% to meet the requirements of ISO 6789.
Torque wrenches are used in many areas such as automotive, aviation, industry, etc. Calibration of torque wrenches is fundamental to ensure a continued high quality during the production of your business, regardless of high and low torques. A correct calibration of the torque wrench will contribute to better, repeatable, safe and accurate drawing of torques.
We at DEKRA Kalibrering have a complete solution for torque wrenches and use accredited calibrated equipment to perform calibration on your torque wrenches. With our modern calibration equipment, we calibrate everything from angle torque wrenches and smaller torque chisels to torque wrenches up to 3000Nm. We also have a fully equipped workshop for repairs of Stahlwille torque wrenches.
Does DEKRA come to us and calibrate our equipment?
Yes, we calibrate on site at the customer. With 8 buses we cover the whole country.
From which locations do the buses depart?
How do I get my calibration certificates?
What equipment does DEKRA use?
How do you calibrate a torque wrench?
Is it necessary to calibrate a torque wrench?
How often do I have to calibrate the torque wrench?
Contact form for DEKRA Kalibrering - Torque wrenches
Contact us via the form below for questions about calibration of torque wrenches.
If you want to calibrate something else than torque wrenches, click
here
to get to the contact form for Calibration.
DEKRA Quality Management AB
Fältmätargatan 15
721 35 VÄSTERÅS