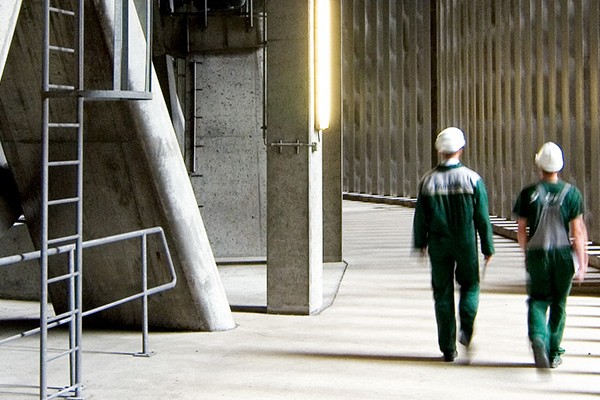 Reduce the risk of unexpected breakdowns
Material Studies (Steel & Concrete)
Microscopy for safe boilers. Because not everything can be seen on the surface.
Heat, corrosion and wear can change a material's properties. The changes often occur in the material's micro-structure and can lead to failure if not discovered in time. For those of you unfamiliar with the field, metallurgy is the branch of materials science that concerns how metals and alloys are produced, as well as their physical and chemical properties. DEKRA conducts material studies for both steel and concrete.
– It's stimulating to be able to mix our theoretical know-how with practical testing in industry. It's noticeable that the customers truly appreciate our way of working and how we solve their problems together, says Pieter Jilderda, Head of Asset Integrity Management.
Material studies contributes to making customers' facilities safer and reduces the risks of unexpected breakdowns by providing cost-effective recommendations for the right preventive maintenance for a long and safe operation.
A selection of Material studies main areas of expertise:
Soda boilers, Evaporation, Kettles

Power boilers (BFB, CFB, Roster)

Steam pipes, Tanks, Heat exchangers

Lifting equipment (Cranes, escalators, traverses, etc.)

Concrete control of e.g. Foundations, Pools, Parking garages, Balconies and Quays
Services under Material Studies (Steel & Concrete)
DEKRA Industrial AB
Gamlestadsvägen 2
41502 Göteborg